Friends of Gold is a program to help youth turn an everyday commmunity service project into a fundraiser to help kids with cancer. Service projects can be anything from picking up trash in the community to volunteering at a nearby retirement home.
It's simple. Just pick a project that could help others, invite some friends to join you, and have fun! If you'd like to have your service project featured in our magazine to help raise awareness for childhood cancer, then just let us know!
Step 1: Pick a Project
The first step is to pick a service project you can do – either for the community, a specific person or family, or organization. For example, one of our volunteers got some friends together to help with yard work for a lady who is too old to do it one her own.
Step 2: Make a Plan
After picking a service project, it's time to make a plan. Do you want to invite friends to help you? Do you need to schedule a time to do the service? For example, if you want to volunteer at the retirement center, do they have specific days and times you're able to do so?
Step 3: Register So We Can Help!
After you pick a project and make a plan, we invite you to fill out the form below so we can help! We can provide you with custom flyers for your project, or tools that can be shared on social media to help raise awareness for childhood cancer. Your service is great, no matter what, but we can help make it something to help kids with cancer!
47 kids in the U.S. will be told today that they have cancer. Serve to give them their best shot!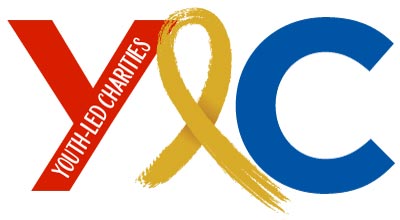 To protect the privacy of minors, this form must be filled out by a parent or guardian.