Turn your passion into purpose to help kids battling cancer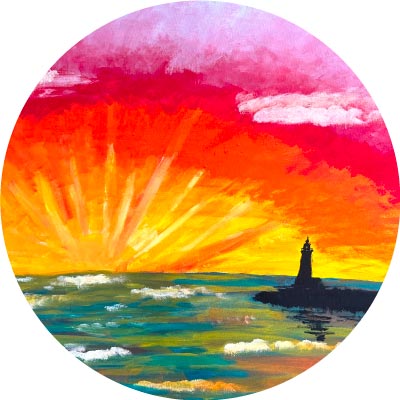 Whether you love art, music, sports, building sand castles, you name it, you can change lives by simply doing what you love and sharing your talent to inspire others!
We created a few simple, at-home FUNdraisers that anyone can do. They're fun, easy, and have the potential to make a BIG impact to help kids with cancer.
Have Your Own Idea?
Do you have a unique idea or program you'd like to do for charity? We'd love to help! We can design flyers, promote your activity or event, or maybe even donate to your cause!
Decorate glass jars and give them to your friends, neighbors, or local businesses! We'll even send you stickers and decorations you can use!
Do you play an instrument? Why not turn your next recital into a fundraiser to help kids with cancer? It's fun, easy, and we'll give you everything you need to make it a big success!
Friends of Gold (Service Project)
Do you enjoy doing service in your community? Turn your next service project into something that can raise awareness for childhood cancer!
Do you love baking? Do you love to help others? Why not help kids with cancer by baking (and sharing) your favorite treat!
How to Start a Facebook Fundraiser
Step 2 (optional)
Info about our charity and the fundraiser are pre-populated, but if for whatever reason you want to edit those details, you are welcome to. Most people leave the default descriptions.
Step 3
Click the CREATE button. That's it! Now just share the fundraiser with your family and friends on Facebook!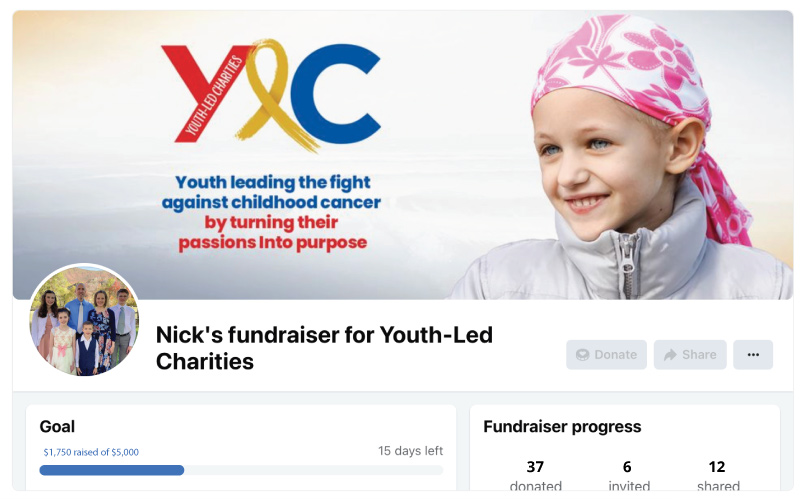 Got questions? Text us anytime and we'll be happy to help!
Frequently Asked Questions
What types of talents can be shared in this program?
All talents and passions can be shared to change lives. The purpose of sharing your talents through our program is to show that you care about our cause, and you want to help kids with cancer. Whether your talent is playing the piano or building model cars out of toothpicks, what matters is that you're sharing a part of yourself to help a great cause, and that inspires people to action!
If I participate in a fundraiser, how much of my time will it take?
There are two ways to fundraise with us: (1) to host a fundraiser for an existing program, or (2) to start your own charity program based on a unique talent/interest you have, and that other children can then start to do. Neither option requires a lot of your time, and will certainly not take your time away from school and other important things in your life! The whole purpose of YLC is that you simply do what you love and are already doing, and we pretty much do the rest!
Just to put this into perspective. You would spend a lot more time holding a lemonade stand to raise money for charity than you will sharing your talent with YLC!
If I participate, where do the funds go that I raise?
We raise money for three main causes, and we want you to be able to choose where the money you raise goes:
To fund children's cancer research
To provide age-appropriate activities to kids going through cancer treatments
To grant wishes for local kids battling cancer