SHARE YOUR TALENT

to help kids battling cancer.
You don't have to run a marathon or sell raffle tickets to make a difference in the world. You only need to have a desire to help, and then to share your talents. This will not only uplift kids with cancer by showing them you care, but inspire countless people and businesses to get involved as well.
SHARE YOUR TALENT to help kids battling cancer.
How to Make an Impact by Sharing Your Talent
Step 1: Pick Your Passion
Whether your passion is drawing, playing the piano, or building with LEGOs, the first step to turn your passion into purpose is to just do what you love! It's that simple!
Step 2: CAPTURE IT
If you painted something, scan it (or use an app on your phone). If you built a LEGO kit, take a picture of it. Capture whatever it is that you did so it can be shared.
Step 3: SHARE IT
When your file is ready to share, please have a parent or guardian submit it using the form below. This is required since we will feature your talent in our magazine, online, or distribute it to kids with cancer.
47 kids in the U.S. will be told today that they have cancer, and 9 of them won't survive.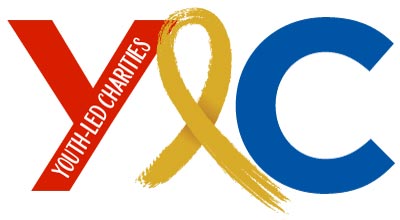 This form must be completed by a parent or guardian of any youth volunteer that wishes to be featured online, or in any digital or print publication in connection with Youth-Led Charities.